B2C, B2B, Collection gateways, logistics and much more.
Throughout this time at XDS we have generated great experience in the implementation of electronic commerce in different countries, where we have supported our clients in a complete, from the development of their ecommerce to the appropriate consulting for their needs. Each client has a specific and different need from the others, so we deliver a flexible, scalable and tailored solution to each of them.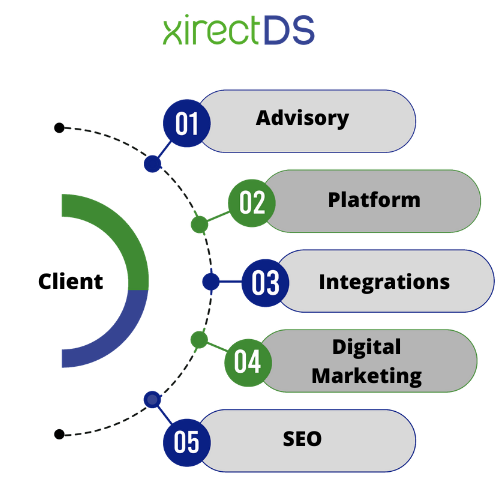 At XDS we manage each project in a unique way focused on the client, offering the following:
Advisory: We offer personalized advice to our clients before, during and after.
Platform: We are experts in the main eCommerce platforms in the market such as Magento, Woocommerce, among others, ensuring the most appropriate to your needs.
Integrations: We have experience integrating collection platforms in different countries, logistics company, as well as integrations with other systems such as ERP.
Digital Marketing: Today digital marketing is the main source of attracting traffic, that is why we have a specialized team to help you in this segment, as well as UX management.
SEO: We make sure that your eCommerce can be visible to the internet when your customers search for it
MAGENTO CERTIFIED DEVELOPERS
We belong to the select group of developers certified by Magento "MAGENTO CERTIFIED DEVELOPER AND DEVELOPER PLUS" our team has the necessary knowledge and experience in Magento. Our Magento development service is of the best quality with the use of the best practices worldwide.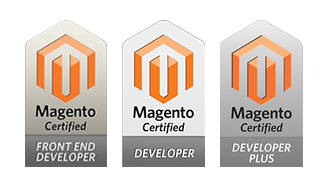 CONSULTING IN ELECTRONIC COMMERCE
Our team of consultants are specialists in electronic commerce and all the processes that must be met to have a robust and functional solution.
Whether it is a project to serve an end customer, a distribution channel, a marketplace or a Magento solution, our team of consultants can help you design and develop the solution that your company requires.